Administration
Settings
Default Ticket Type
Set the default ticket type for newly created tickets. Used for public ticket submissions. Agents can change the ticket type within the ticket details page.


Overdue Tickets
Trudesk helps remind you of tickets that haven't been updated in a while, keeping agents on top of tasks.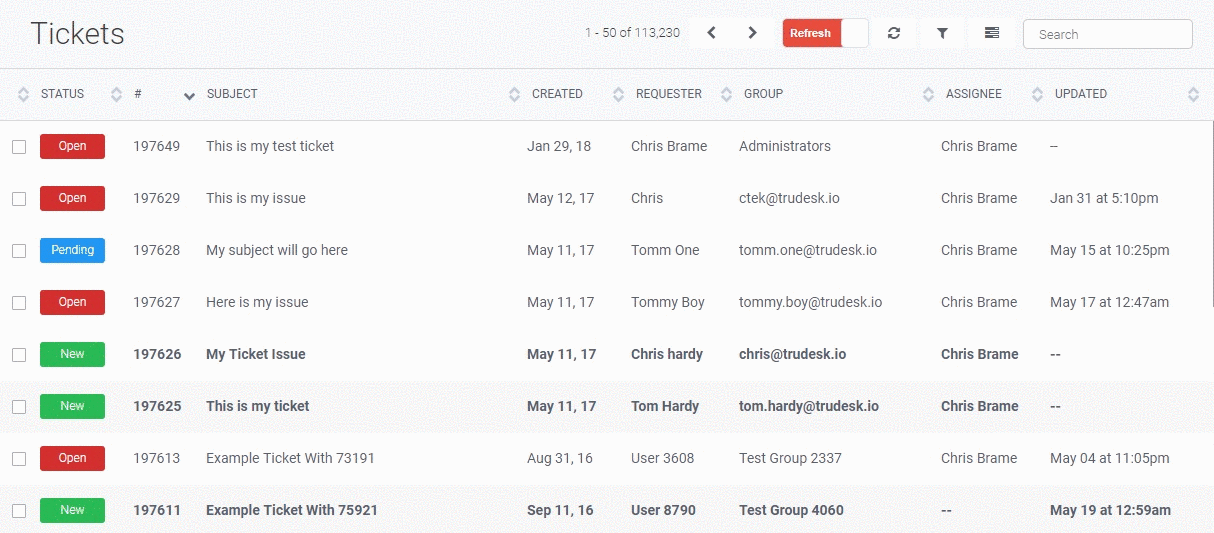 Public Tickets
Allow unregistered users to self-register and create tickets through http://trudesk.example.com/newissue
User Registration
Allow users to self register on the login screen.
Mailer
Note: Highly Recommended
Mail settings for the trudesk server to send mail. Many features are disabled automatically if a mail configuration is not set and enabled.
Disabled Features
Forgot Password
Recover Account
Email Notifications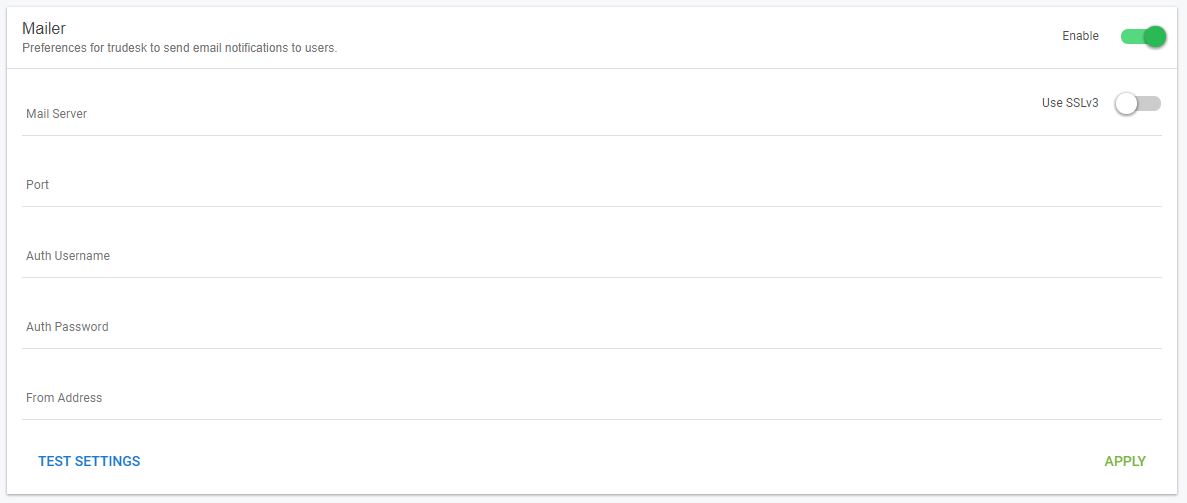 Mail Check
To allow trudesk to create tickets through email, an IMAP enabled mailbox is required. Enter the credentials for the IMAP mailbox and check enabled. Every 10 minutes, trudesk will check the mailbox and convert the emails into tickets.
Important: In order to reduce spam from being converted; the user must send the email from an email address associated with a trudesk user account. I'm currently looking into other options to handle this limitation.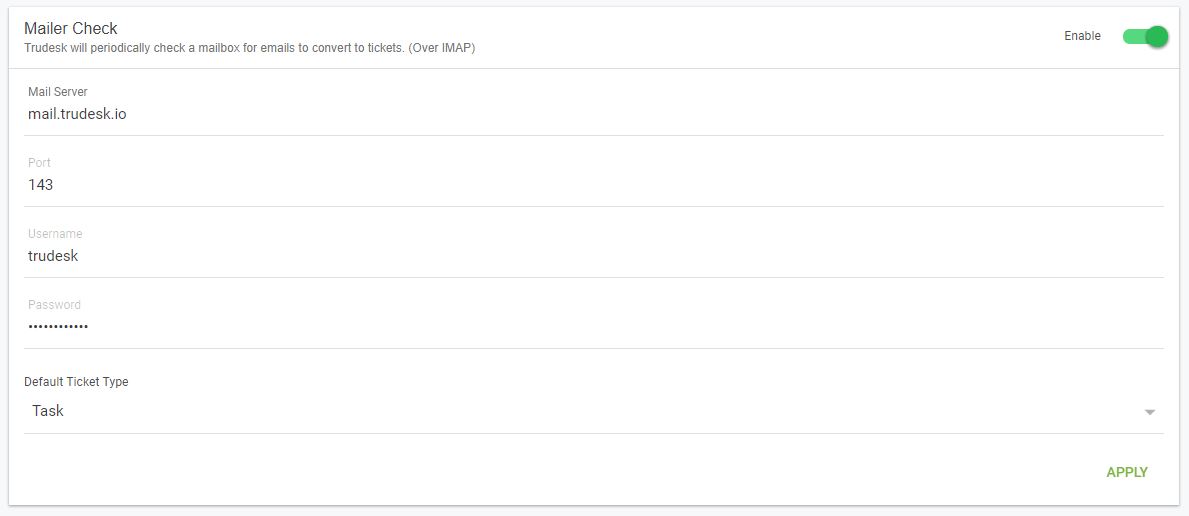 Trudesk Push Service (TPS)
Configure TPS to allow communication from your trudesk instance to the native mobile application.
Registration for a free API Key is required. Head over to http://push.trudesk.io/signup to register.
Once registered, enable and enter your push.trudesk.io username and api key to activate iOS / Android push notifications.